This feature is available to Site Managers, Campus Admins, Campus Managers, and User Group Managers depending on system configuration.
Select Supplemental Training from the Sections menu on the right.

If you can't see the menu, show the

Tool Panel.

Example of an individual's supplemental training page.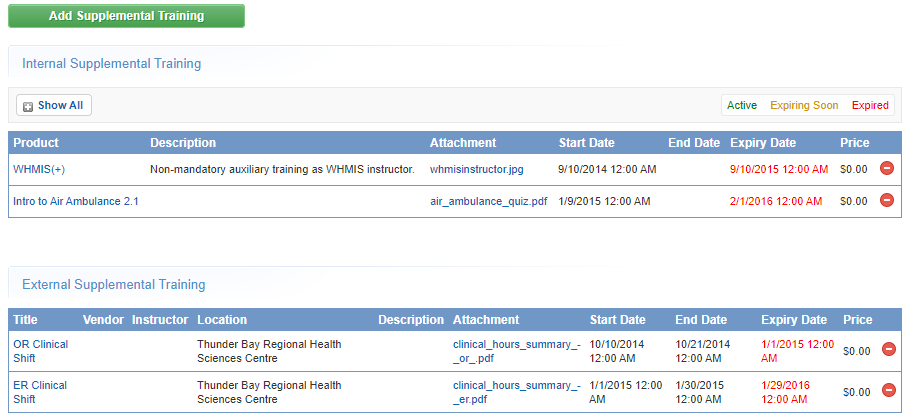 From this page you can view, sort, filter, export, delete, and edit exisiting supplemental training items for multiple users. The page displays the ID, type, associated product or title, user, various dates, and any attachments for each entry.
Log in with a Manager or Site Manager account type.
Select Supplemental Training. The location of Supplemetal Training is based on your account type.

Manager accounts will find it in main navigation tab.

Site Manager accounts will find it under Library in the main navigation menu.

Example of the Supplemental Training page.