Some or all of these features may not be in use for your system.
Your system may require that you create an account if you don't already have one. You may see one of the options below. Select an option below to view steps.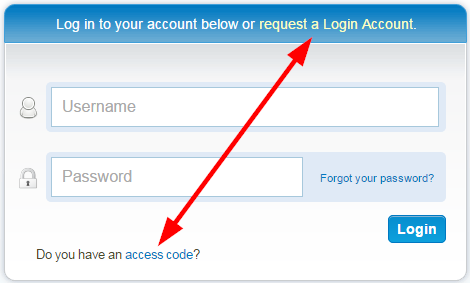 Select the access code link.
Enter the access code.
Follow the wizard and fill out all mandatory information on the form.
Fill out the form.
Someone will contact you with more information.